Adrián Morillo is a 30-year-old Spanish photographer currently based at Montreal. He graduated in Audiovisual Communications at Rey Juan Carlos University, and subsequently developed a Masters in Fine Arts at the Complutense University of Madrid. Besides working on his personal projects, Adrián works in cinema productions, press, advertising, social media and develops audiovisual courses.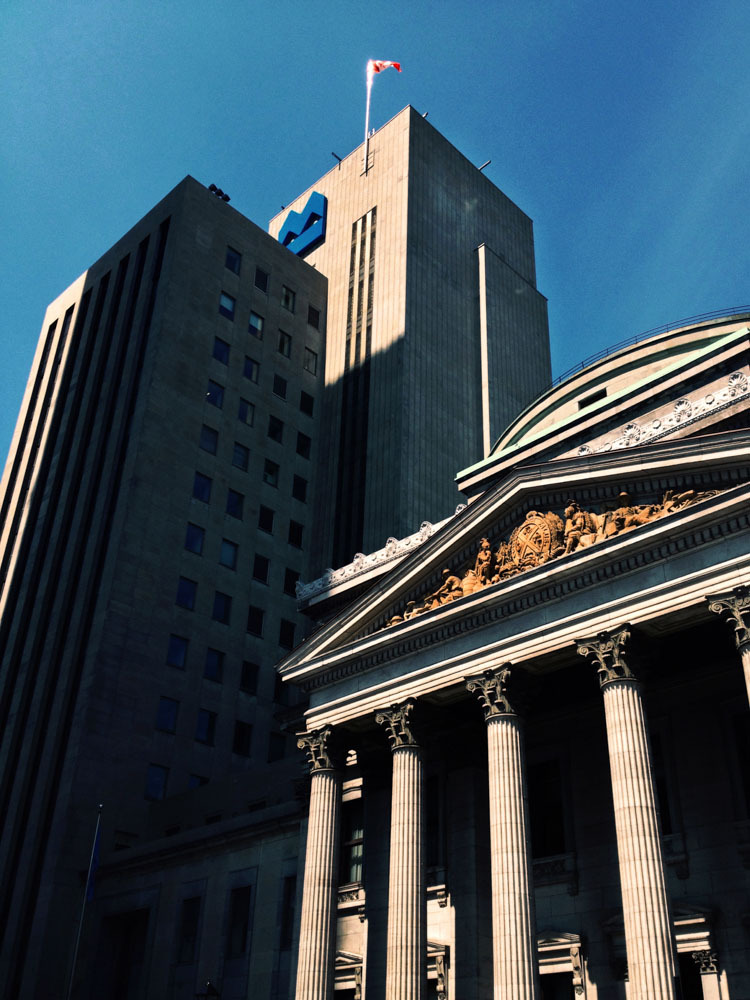 About me: I got interested in photography a bit late when I was around 25 years. I was interested in cinema and film but over time I realized that it was easier for me to develop a project as photographer than as a videographer. I studied Audiovisual Communication with specialization in video editing. When I finished my studies I developed my first photo project, which became the final project of a Master of research and investigation in Art that I did later and it also got me a grant to study photography at a photography school. I started take photography more seriously after getting the grant.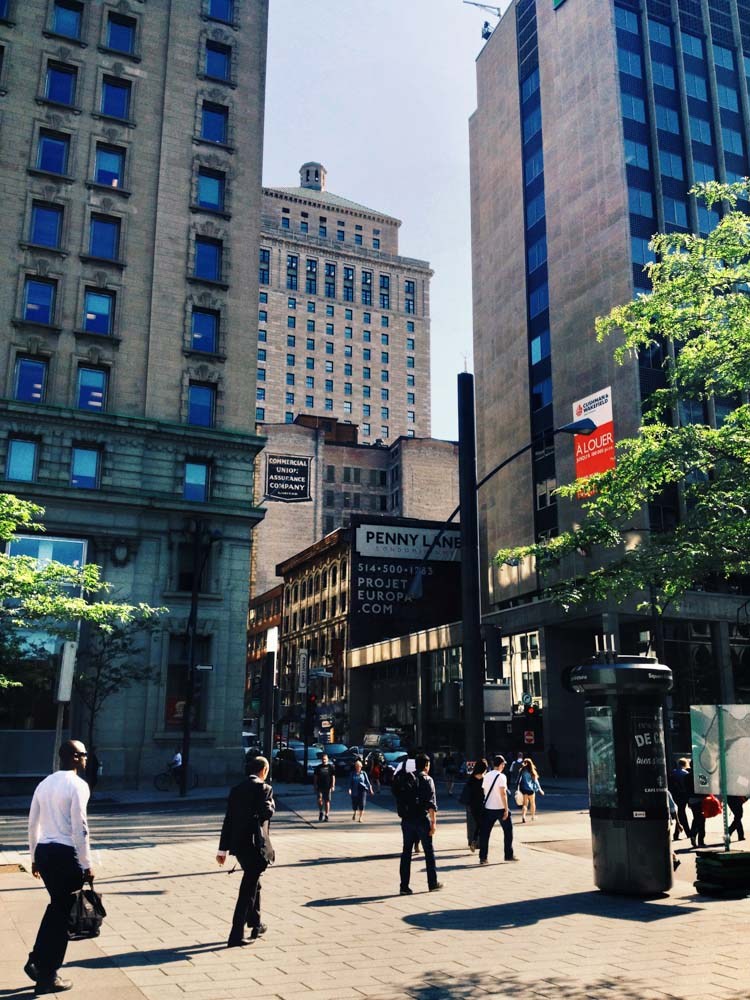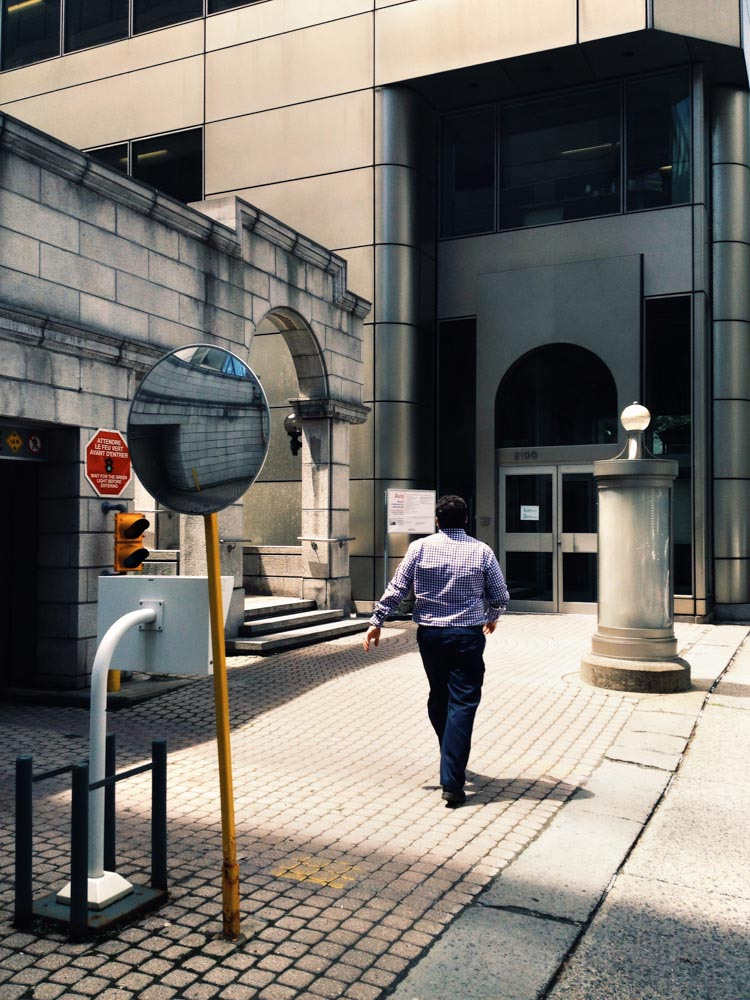 In my first years as photographer I focused on documentary photography work that are very focused on Spanish cultural manifestations as flamenco music or bullfighting. After a while, I start to evolve my interests as photographer. This happened when I moved from Spain.
I moved to Montreal one year ago, so now all my photography projects are in some way related with this new placement. My previous projects where related always with Spain in some way.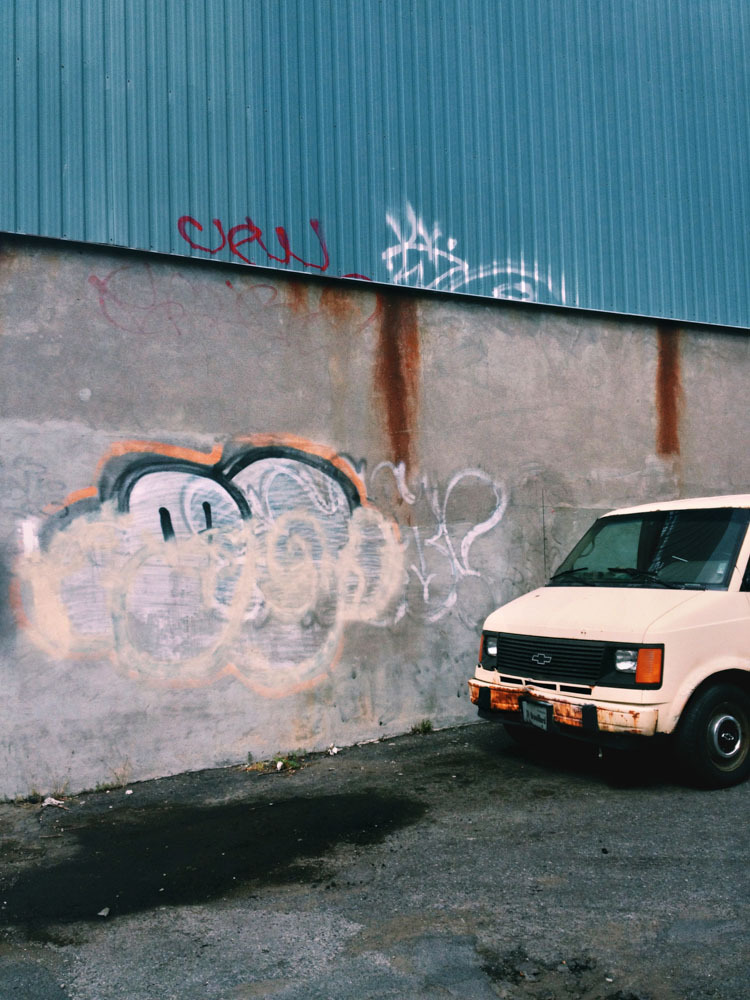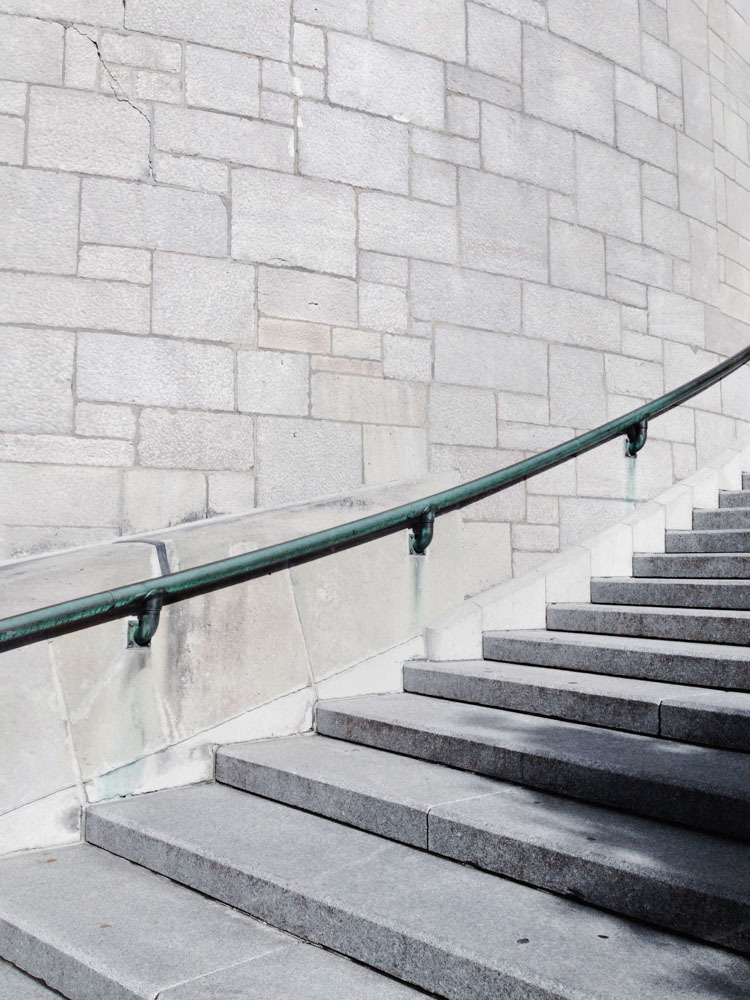 My photography.: For a few years, my photography work focused purely on Spanish cultural traditions. I was very clear that I wanted to work around that theme and I also used to work in a much defined style. It was 'Black and white' and a style that had some influences from the photojournalism. After some time, especially after finishing with my project around flamenco called 'Jondo', I started to feel that I was a bit stuck in a very confined style, so I stop for a while to shot.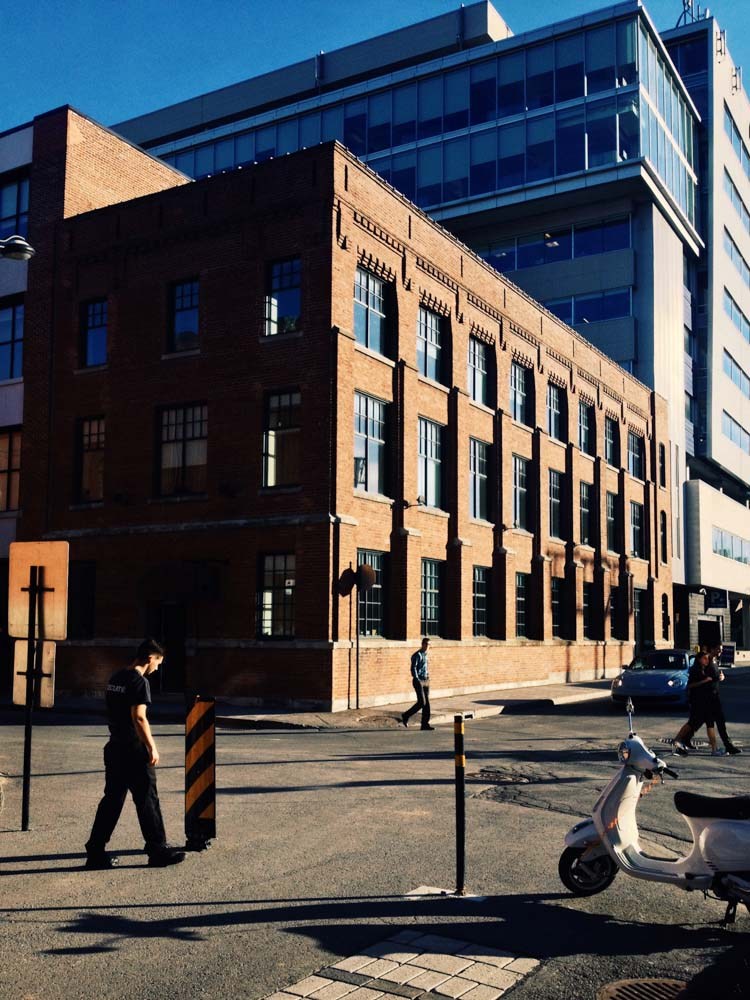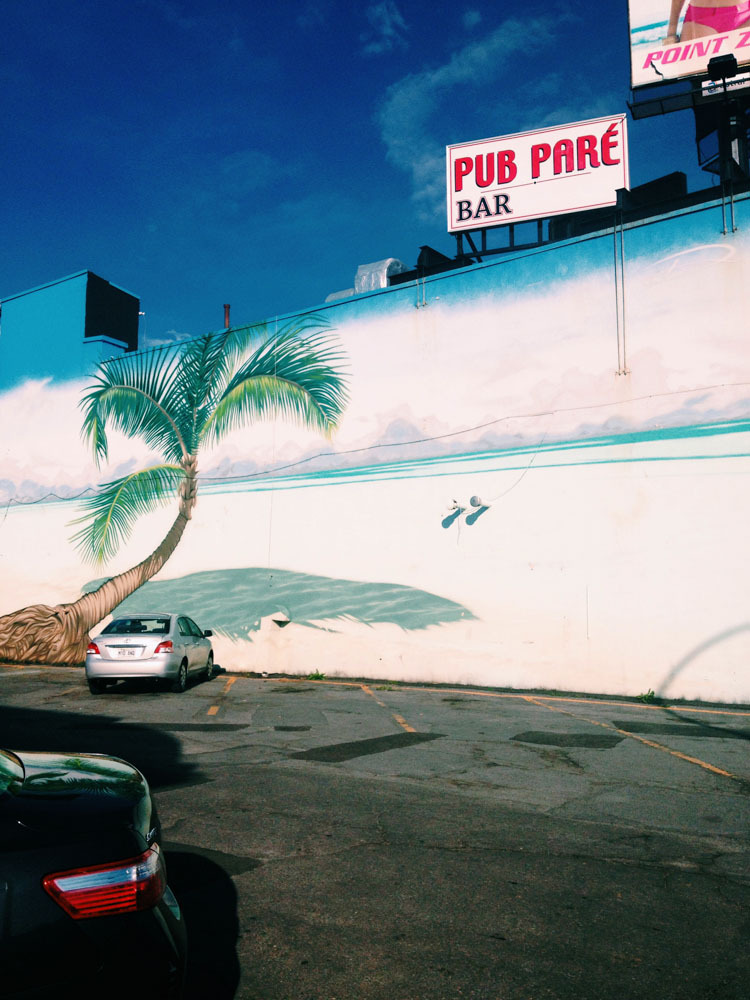 After some time, I started to try to shoot with my mobile in order to experiment a bit and to find new ways of shooting. I started to feel comfortable with my phone and I started to shot frequently in color. That was something new for me. I had been shooting around different areas of Spain for a year, and the result of that process is a new project that I will publish at the end of this year. The influence of shooting with my phone developed when I moved to Montreal, and it made me take a lot of pictures of the city during my first few months living here. The result of this experience shooting around Montreal is the photo series 'Hi Montreal'. It's the project where I got involved with the experience of a European living for first time in Montreal.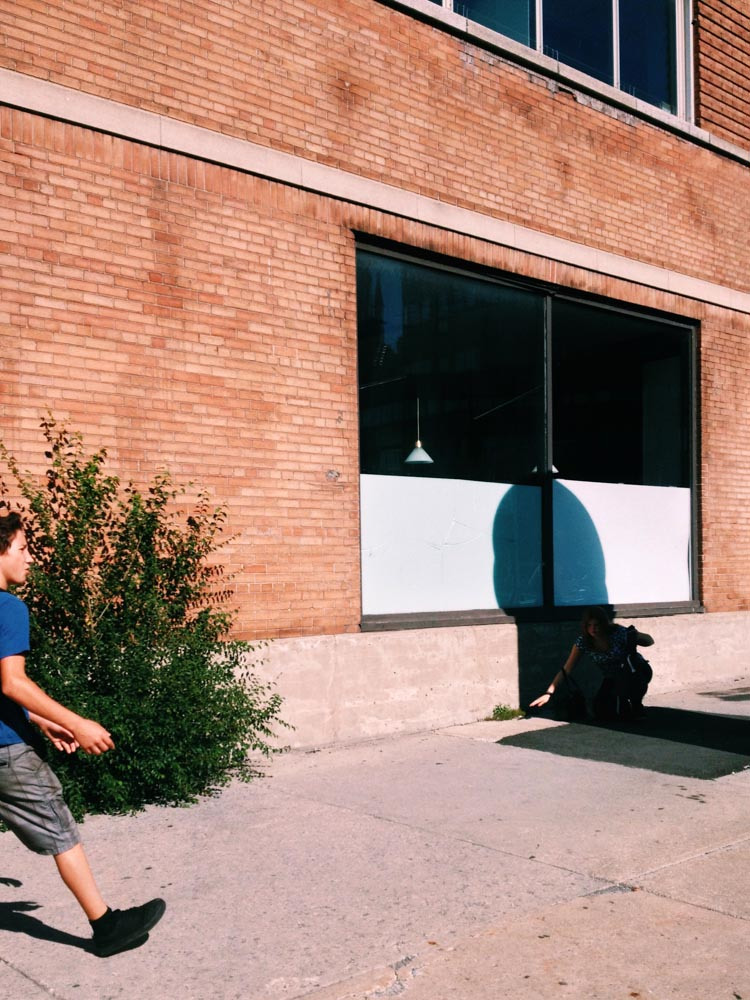 I used to work with a DSLR and now I work more with my phone. I don't have set preferences. I think it depends of the project that you are doing and your mood to select any kind of camera. And I think that it is good to work with different equipment. It gives you different experiences.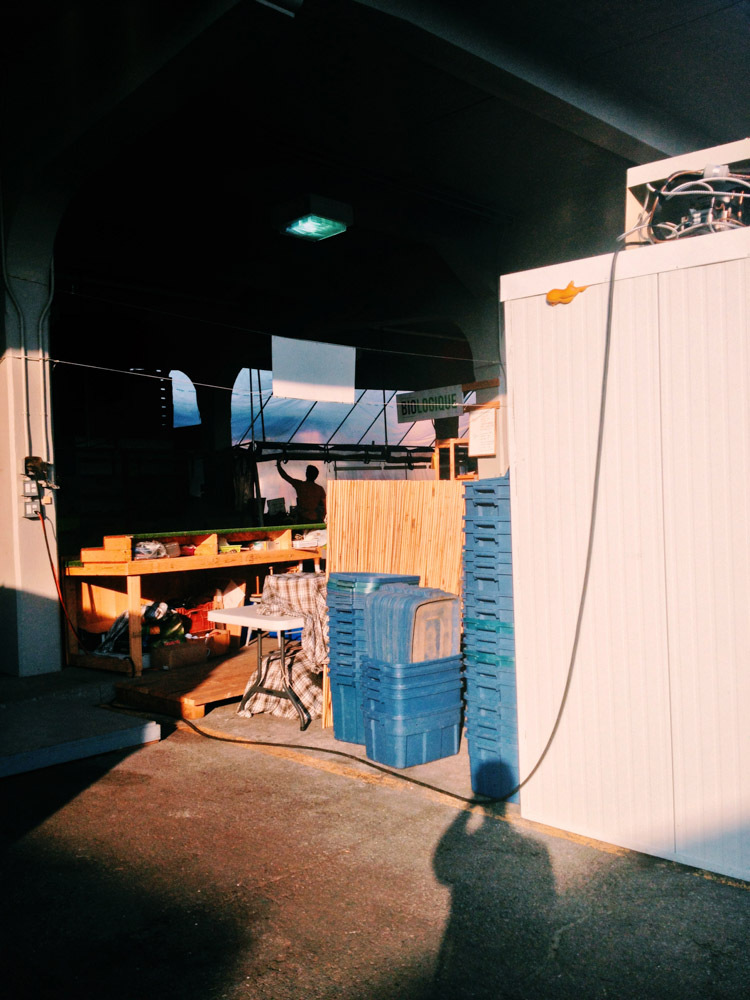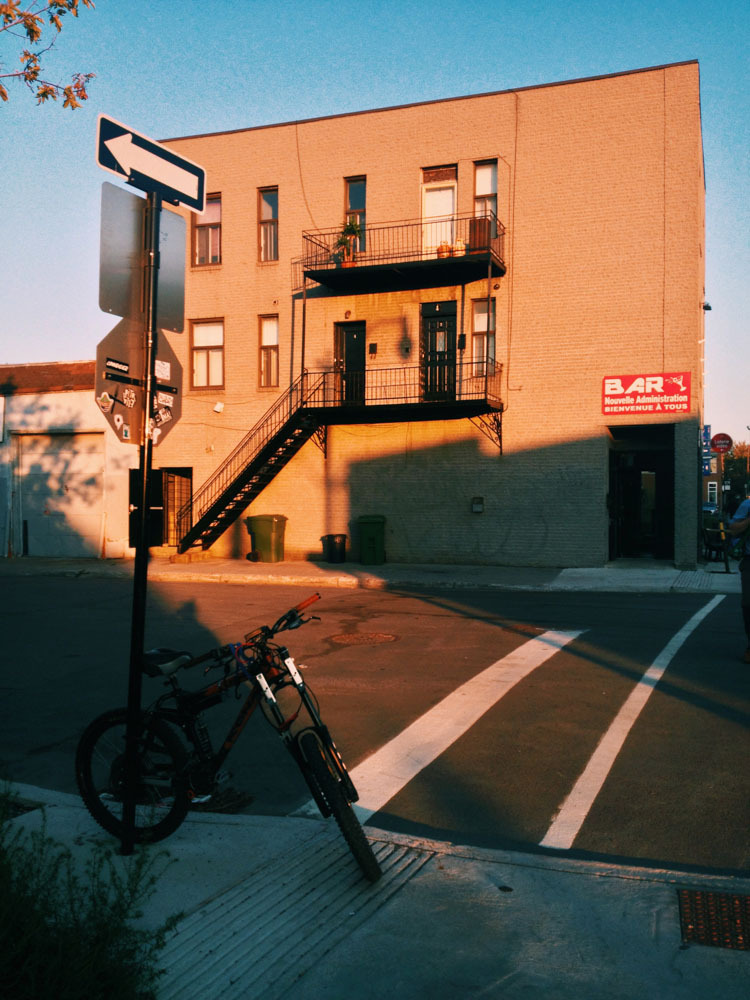 Project statement: 'Hi Montreal', the photo series that I am sharing here is about Montreal - a city where Canadians feel as foreigners and Europeans feel at home. It's like an island where sometimes you feel yourself in a North American suburb, other times on a busy New York Avenue, and others in a small town in the north of France. And yes, there are the politics of French-speaking and immigrants, separatists and Anglophones. All these things construct a city made up of reflections of so many places, yet still so unique.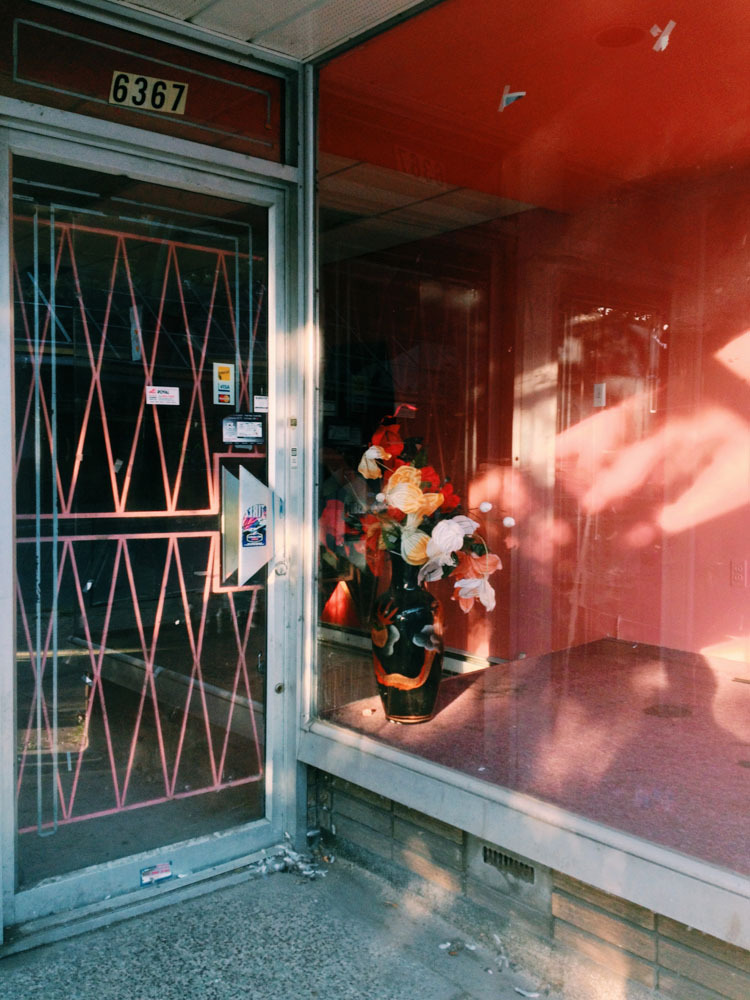 'Hi Montreal' is a photography series that shows the peculiarities of this city from pictures selected from my photo diary, a daily practice that I have been doing since my arrival in the city in 2015.
My influences and favorite stuff: I get very influenced by some European filmmakers like Bela Tarr, Aki Kaurismaki, Pedro Costa or Antonioni. I'm usually influenced in a visual way from all the ideas that are dealt in their films.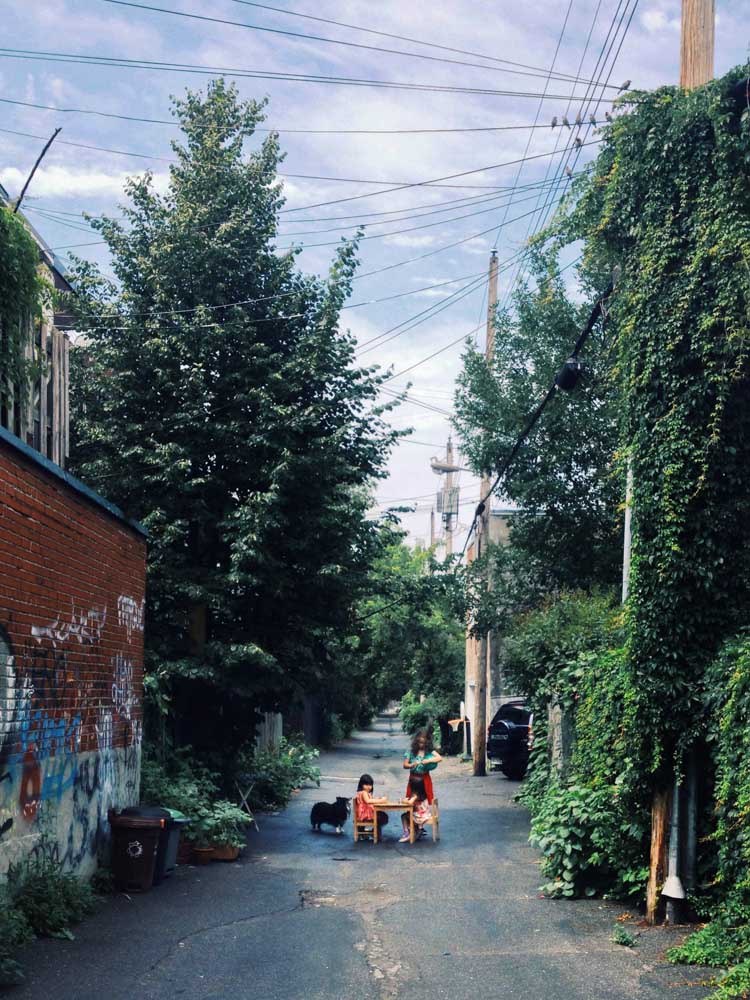 Music is every day getting more important for me. It has a language that is really different from the visual language and that gives me some experiences that I can't get in visual way. Now I am very focused in electronic music and classical music.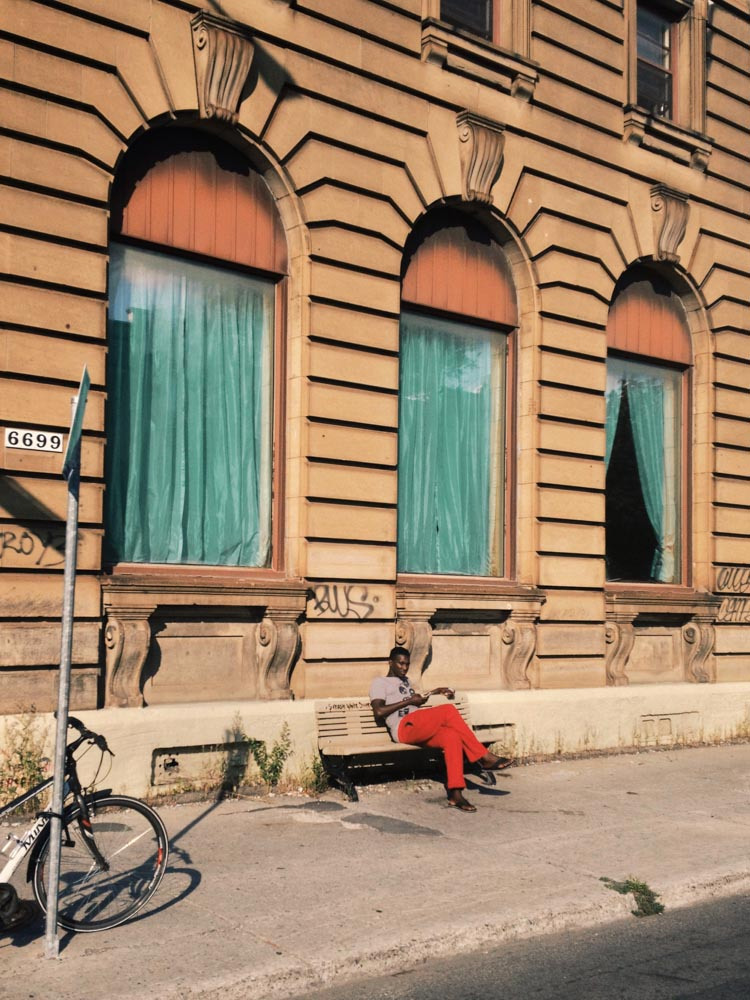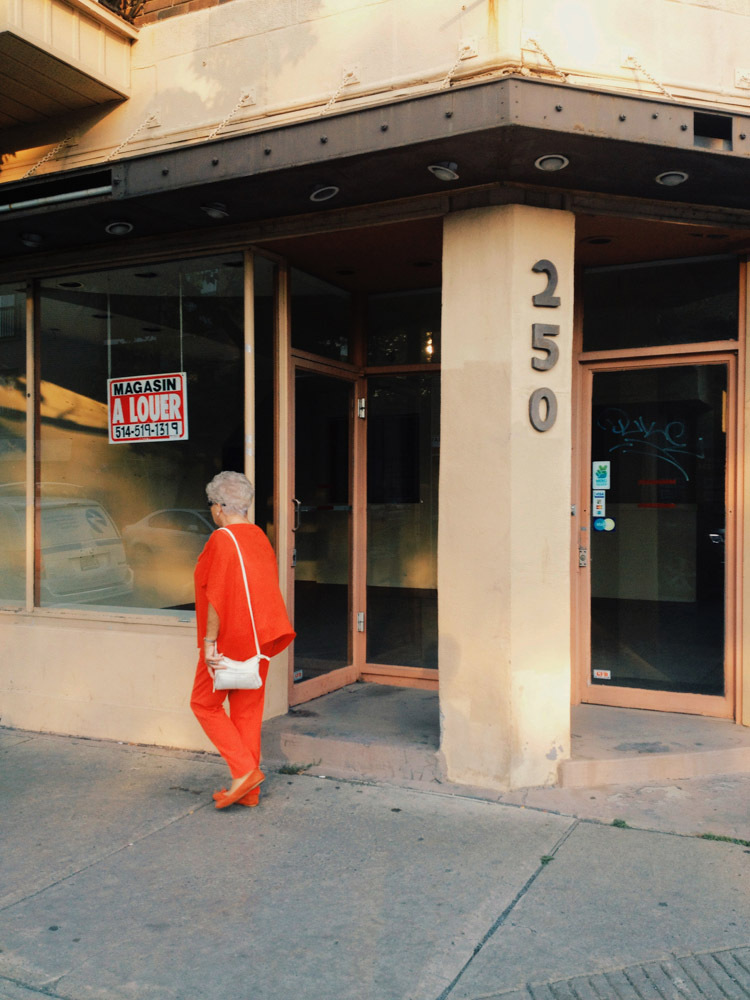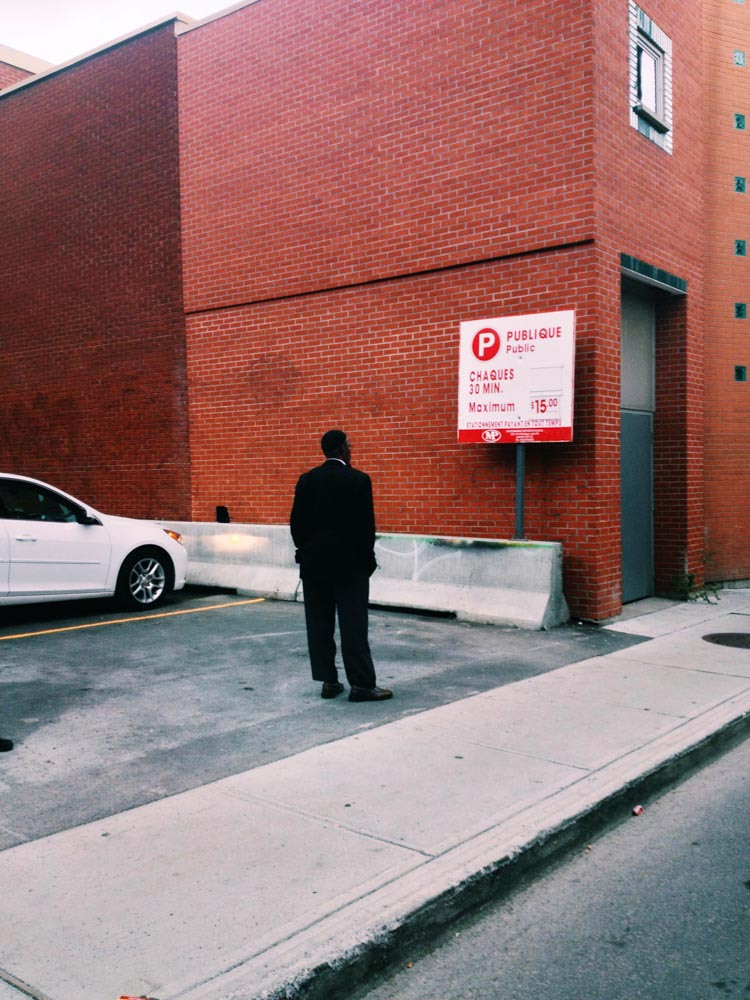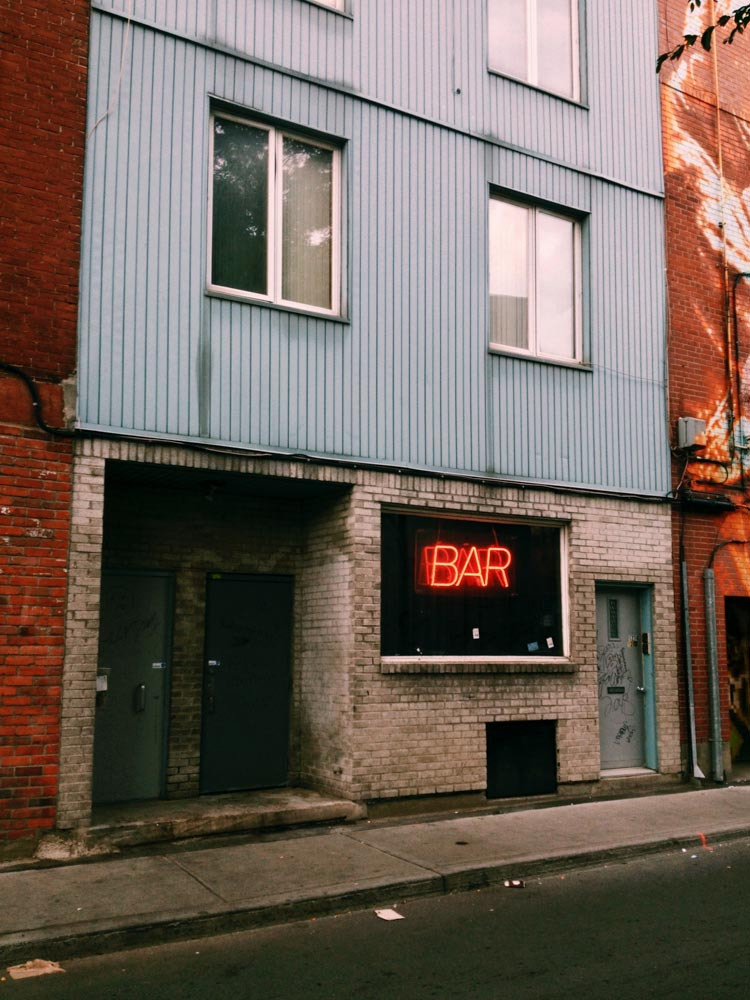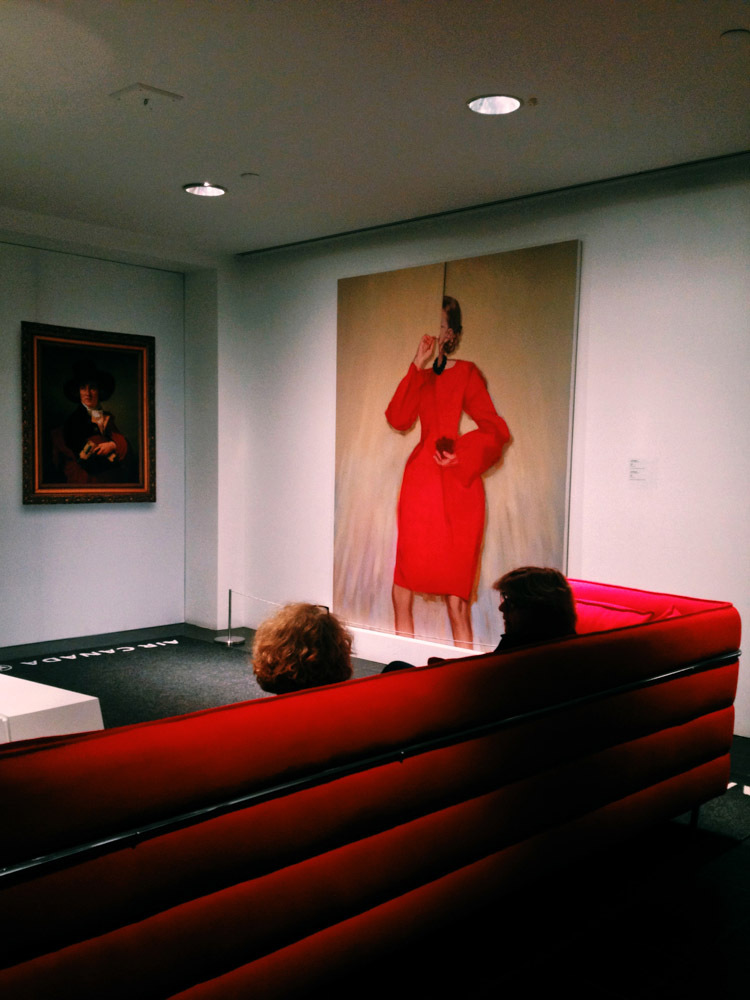 All photos © Adrián Morillo : Website | Facebook | Instagram