Dave Hebb is a visual artist and educator working primarily with photography and video in the Catskill region of New York State. His work explores how our external surroundings can both shape and reflect our inner states of being. By examining the interactions between the forces of nature and the systems and artifacts of post-industrial infrastructure and culture, he portrays a range of psychological and metaphysical metaphors for the individual's relationship to the world at large.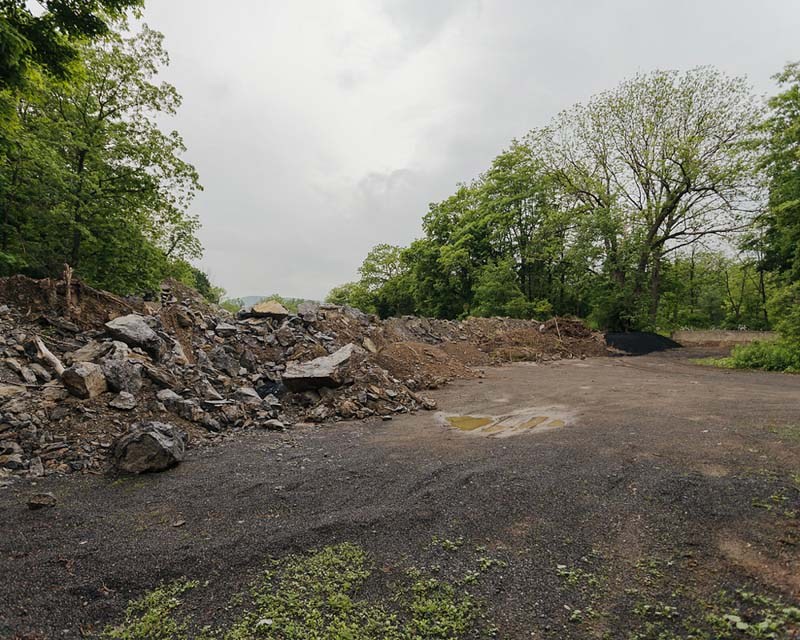 These images belong to Dave's recent project "This Land is My Land". Dave responded in good detail to our simple questions about himself, his work, preferences, influences, etc.:
---
Please tell us about yourself and your relationship with photography. Also tell us about your video and installation work:
Still photography has always been an important part of my life since childhood, but my first serious pursuit of image-making was in film and video.  I began making videos as a high school student and completed a degree in Film and Television Production at NYU.  It was shortly after graduating from college that I began to pursue drawing and painting for the first time in my life.  Eventually I went to graduate school for painting, but ended up pursuing sculptural and installation. After graduate school, I was awarded a Fulbright Fellowship to travel to Iceland to create a permanent sculpture there.  During that year planning and building the sculpture, I spent much of my time photographing my surroundings as well as exploring a more conceptual approach to photography and actually had my first photographic installation exhibition in Iceland.  For the next several years I continued to focus on sculptural installation, but also began incorporating photography and video into my work. Eventually I more or less abandoned sculpture and worked more directly with video and then mostly the still photographic series.  I still envision future projects that incorporate sculptural installation elements, but using existing objects such as billboards and vehicles as environments and supports for photographic images.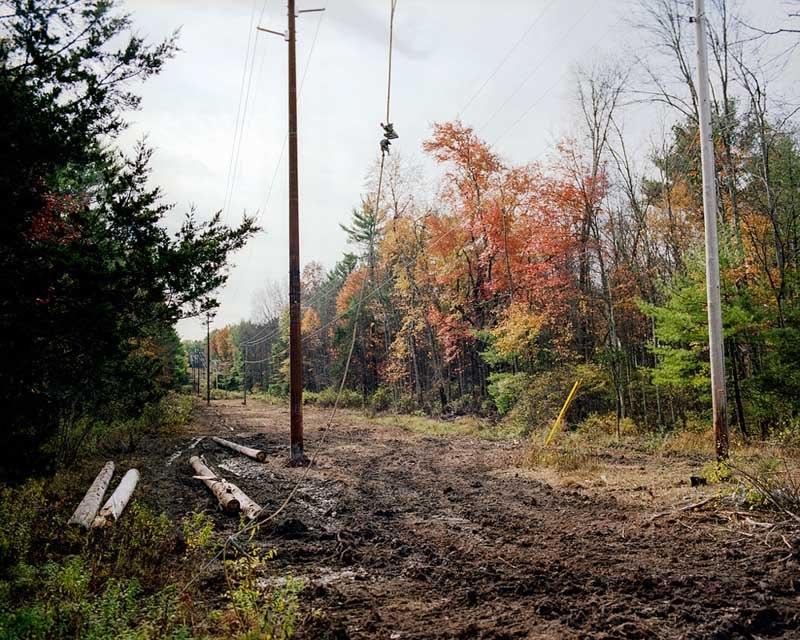 What is your statement as a photographer? Speaking of genres or classifications, where do you think your work fits in best?
I still don't really think of myself as a "photographer", so my statement is really just an extension of my ever-evolving artist's statement that I've been developing for decades.  You can read my most current version on my website, but the overarching theme has always been to examine existential questions of how we as humans live in and interact with the natural world through manufactured objects and the built environment.  Sometimes my photography seems more like straightforward documentary or photojournalism, but I think of myself simply as an artist using a documentary approach to examine my conceptual theses.
How do you view your evolution as a photographer? How much important for you is the monetization of your work?
The commercial side of photography doesn't really interest me, much in the same way that the film business lost it's appeal to me early on.  I also never really expected to make money as an artist, which is why I designed my professional art career around teaching, and so fortunately I don't rely on monetization of my work for income.  I have sold a few prints here and there, and have had my work featured in print and on websites, but I'm more interested in getting my work out there than making money off of it.  I am slowly becoming more interested in the photographic print as an art object, but I am also suspicious of the commercial and exclusive nature of the art world as a business model and prefer to focus more on creating affordable photo books at the moment and getting them into the hands of people that are truly interested.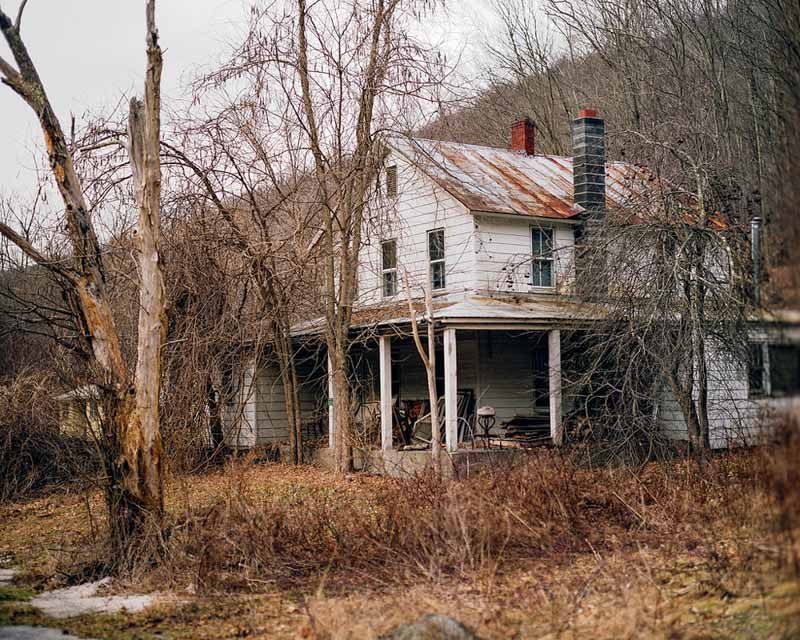 Tell us about your method(s) or critical approaches of shooting. How much of your work is carefully planned vs. spontaneous?
Like most photographers, I started taking pictures simply to capture things that I saw or experienced in life as it happened.  When I shifted to using photography for my art, it became very intentional and planned, where I would seek out specific objects and situations to create the image I had preconceived.  Over time, I began to be seduced by the act of photographing as an end in itself and became energized by "the hunt" for something interesting to shoot.  At this point I would say that both planning and spontaneity are integral to my photography, and I enjoy taking pictures that just don't fit into any specific project or plan.  Sometimes those spontaneous photos will find their way into an existing project or spark a new one, and other times they just sit on a shelf so to speak.  The same can be said for the more planned or intentional photos - sometimes they become the featured image of a series, while other times they just don't work.
What is your project "This Land is My Land" all about?
As with most of my work,  the project "This Land is My Land" evolved over time.  Some of the images were spontaneous "lucky accidents" that fit right in to my concept and others required lengthy planning and multiple attempts to capture the images.  Some were images considered for another project that just didn't fit at the time, and eventually seemed to fall right into place as my focus began to shift.  I think that ultimately all of my recent projects are really just different aspects of a single project reflecting my own uneasy feelings about the human relationship to nature as seen across long spans of time.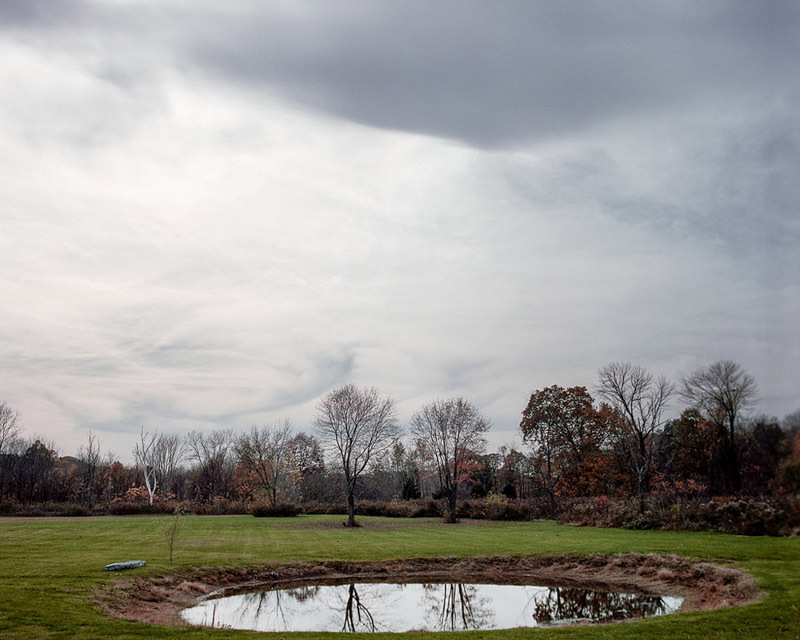 To be more specific, here is my project statement for "This Land is My Land": Like many rural areas in the US, the Catskill Mountains and surrounding Hudson Valley of upstate New York has a long and complicated history that illustrates competition between the needs of agriculture, industry, tourism and the desire to preserve the intrinsic natural beauty of the landscape. In the early 19th century, forests were cut down and cleared of rocks to make way for farms while timber and minerals were harvested and manufactured into furniture and concrete. At the same time, large hotels were built to cater to a nature-loving bourgeoisie and eventually to the newer population of urban middle class. The region was praised by Romantic era artists and writers as an Arcadian paradise that should be preserved and maintained for future generations and much of the area was set aside for public use.
However, during the late 20th century, demographics and economics began to shift and the use of land continued to evolve. Most large scale luxury hotels, farms and industries were eventually abandoned or destroyed to make way for new competing ways of life and the forest slowly began to reclaim the remnants of a forgotten past. Suburban developments replaced makeshift homesteads; private vacation homes infringed on public lakes and hunting grounds; abandoned farms became vacant lots used to dump concrete rubble from old highways and store gravel for new roads; old forests either became protected wilderness or were mined for gravel; abandoned pastures became young forests which eventually were harvested and cleared to make way for new vacation homes and condos; some small rural towns became fashionable tourist destinations with thriving arts and culture while hunting lodges slowly disintegrate into the surrounding landscape. On the surface, the complexity of the 21st century way of life barely resembles the past, and yet there are clues everywhere in the landscape that refer to the ongoing historical struggle between competing public and private interests. The very idea of land ownership itself is at the heart of this conflict.
I've lived on and off in the Catskills and Hudson Valley for nearly 25 years, and have been a homeowner several times over. However, the more experience I gain with land ownership, the less I seem to understand it. I've witnessed my own relationship to the land shift from romantic reverence to selfish coveting to indifferent utility and back again many times and have also observed the same complex contradictory feelings in my friends, family and neighbors. By documenting the evolving landscape scenes from my everyday life, I am trying to reconcile my own relationship to the land as I struggle to maintain a home and ecologically conscious lifestyle within a rural setting. The scenes I photograph are hidden in plain sight, often transient and easily dismissed, and yet in many ways they are the most concrete evidence of how changing behavior and attitudes, both individual and collective, can transform the landscape and shape our consciousness. Although we may believe that land can be owned and controlled by us, we can also witness how nature itself degrades and destroys even our most monumental efforts to build and maintain our own living environments.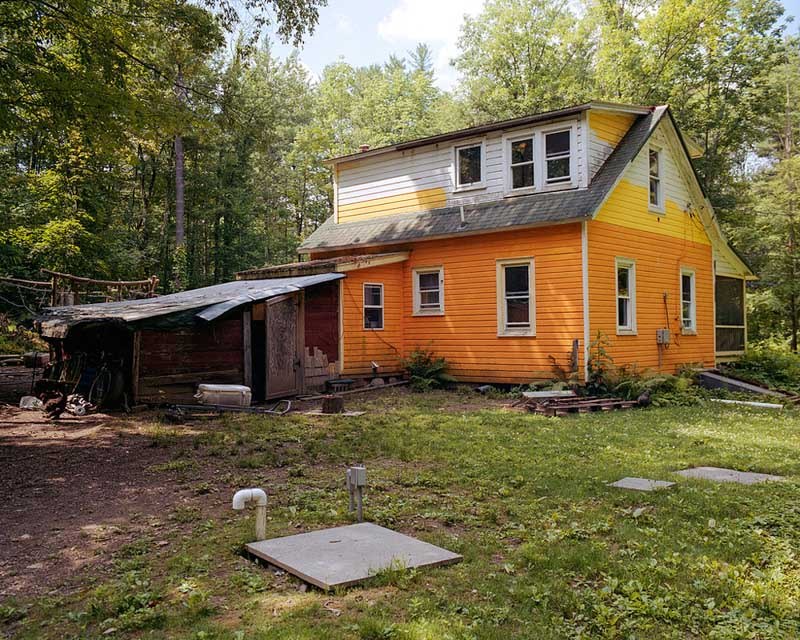 Tell us about the equipment (camera and lenses) you mostly use and why. How are you affected by rapidly changing photography technology?
Like all of us who grew up prior to the digital age, I started photographing with film, mostly 35mm.  It was always so expensive to develop and print that you really thought about each shot.  The digital revolution changed all that, and at first was very liberating for me and is one of the primary reasons I began to switch to photography as an artistic medium - it was finally affordable!  However, over time I began to find that I spent so much time in post-production trying to make my images look the way I wanted them, and I realized that I was mostly trying to emulate the look of film for various reasons, and I wanted to make some bigger prints and the resolution just wasn't there yet, at least not with the camera I was able to afford.  So, paradoxically I went back to exploring film and scanning old negatives from Iceland and before and I realized I missed and loved film and film cameras.  I borrowed a friend's Pentax 6×7 because I wanted to shoot higher resolution 120mm film, and I liked the 4:5 aspect ratio better than the 2:3 of 35mm and digital.  I was hooked, and eventually bought a Bronica that shoots both 6×6 and 6×7.  Another friend loaned me a few other cameras to try, one of which was a Holga.  I became so enamored with the Holga that I never gave the camera back!  It was around this time that I realized how much I loved my old Pentax K100 35mm, so I pulled it out and began using it again, only this time only with a normal 50mm lens rather than wide or telephoto.  At this point, I'm pretty committed to film cameras, and love experimenting with disposable cameras, old polaroids and expired film stocks, but my main camera is still the Bronica 120mm and Pentax K1000 35mm and I prefer Kodak Portra for color and PanX for black and white.  I still use my Canon 5D mkII for some projects where time is limited, but I love exploring each camera and lens combination for the specific results that they can produce.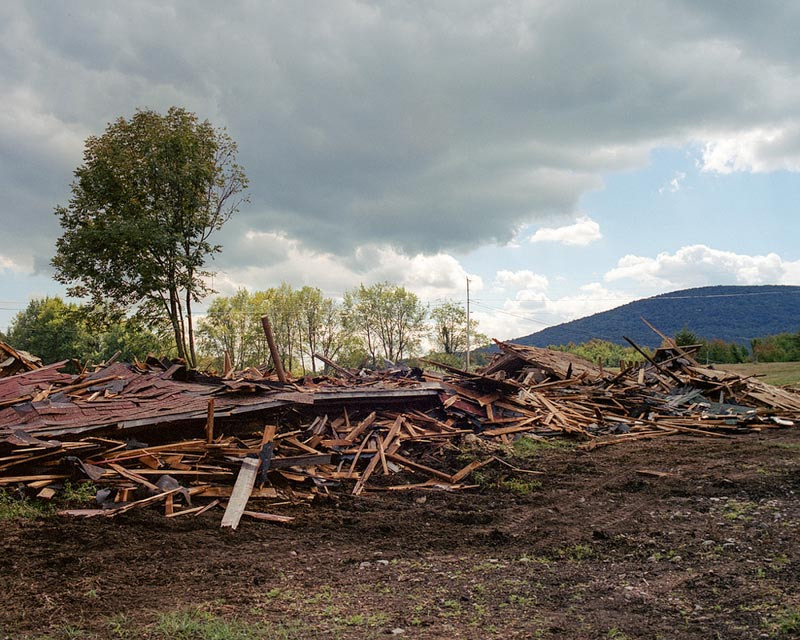 Do you have a favorite photo or a project having a great story behind?
Naturally every photo has a story behind it, but I suppose the most interesting stories relate to another project of mine titled "The Poverty of Excess".  Those photos came from two separate animal hoarding houses that I was able to enter and photograph for the SPCA and local law enforcement.  I can't begin to describe the intensity of experiencing those environments in real life - the photos give you some hint at the deplorable conditions, but you don't get the full experience of what it means to be surrounded by piles of chaotic objects, food and feces.  And the smell is beyond overwhelming - I had to wear a respirator, gloves and full disposable body suit to take those pictures.  You can read more about the project on my website, but beware, these are not pretty pictures!
What do you think about contemporary photography (current trends, social media, photography as a career choice, etc.)?
Like so many photographers, I have a love/hate relationship with how photography exists in the world as both a social phenomenon and as a commercial tool.  And although I see myself as part of the fine art world, the art world doesn't really see me but I'm not so sure that's a bad thing.  Of course I want to be recognized and successful within the critical sphere of the art world, but I'm apprehensive of the gallery system.  I also find that so much of critically respected photography is intellectually restrictive and caters to a specific elite audience by mostly rehashing familiar tropes and conceptual devices.  I suppose I do that as well, but I'm always trying to bring something new and personal to the conversation and explore themes that are important to me.  I actually prefer to have more interaction with critics, art lovers and other photographers directly through Tumblr, Flickr and Instagram as well as photo books than to have gallery shows these days.  It may be sacrilegious to say this, but I love looking at photography on a screen almost more than looking at a print - there's just something so captivating, immediate and magical about the projected image of light and I love that everyone has free access to my work as well as the work of so many other photographers.  Again, I'm fortunate enough to not have to rely on photography for income, but I certainly have tremendous respect and even some envy for photographers that do. Although I love the immediacy of posting images on the internet, I also love creating a finished print and seeing it in a gallery setting.  And now with the exploding popularity of the photo book I think that's an even better way to get the printed images in the hands of people who appreciate them for a reasonable cost while still retaining some of the collectible exclusivity of a limited edition.
Tell us about your achievements, awards, clients, publications, etc.:
Over the years I've had many great opportunities to show my sculpture, video and photography at various regional, national and international venues, as well as a few grants and awards including the aforementioned Fulbright grant to Iceland.  More recently I've had my work featured on various websites and publications including a newly produced photo book from Strant Magazine titled "Family Faith Food" which features my project "The Poverty of Excess" with an accompanying interview.
What are your future plans/projects, ambitions, inspirations etc.?
Oddly enough, I feel an increasing need to return to sculptural installations that can be photographed, as was my intention many years ago that never quite came to fruition.  I'm currently transforming a room in my basement to allow me to create small scale environments for the sole purpose of photographing them as still lives.  These images will likely be a big departure from my current work and feature more surrealistic and symbolic imagery rather than the more documentary approach I've been doing for the past few years.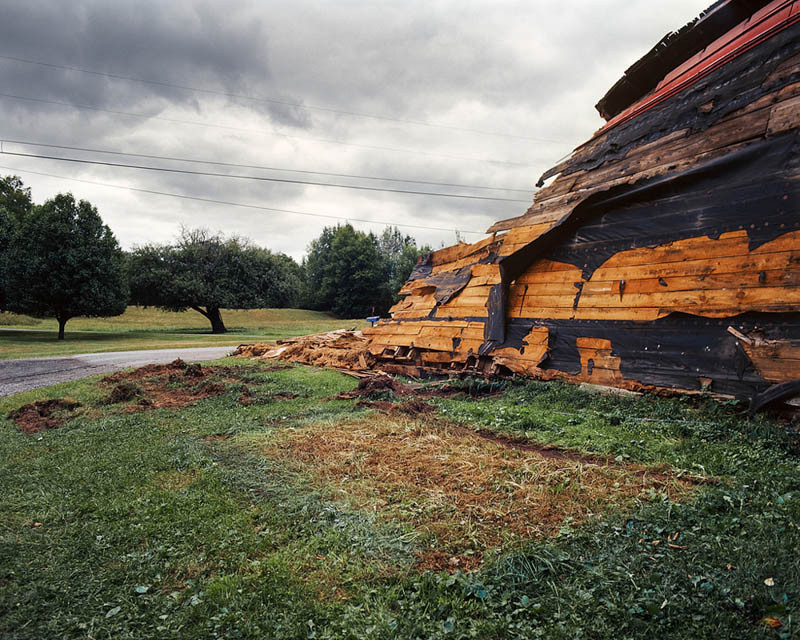 Please share your influences and favorite stuff within and outside of photography:
I've long been a fan of the classic surreal films of Luis Bunuel and of course the later David Lynch, but also the time lapse films of Godfrey Reggio whose film "Koyaanisqatsi" has had a profound impact on my life.  I've also been very influenced by the great installation and video pioneers such as Vito Acconci, Tony Ourselr and Nam June Paik.  As far as photography goes, my favorites include the greats like William Eggleston, Lee Friedlander, Richard Misrach and Roger Ballen but also the relative newcomers like Bryan Schutmaat, Todd Hido and Alec Soth.  Despite all that, my favorite artist of all time is the painter Philip Guston, particularly his later work from the 1970's.
Something to say to our readers or aspiring photographers (or random words of wisdom or otherwise):
I think I've said too much already!